Dear Parents and Guardians of St. Jerome C.E.S.,
It brings me great pleasure to introduce myself as the Principal of St. Jerome for this upcoming September.  It is truly an honour to become part of the St. Jerome school community. I am impressed with the accomplishments, excellence, and traditions already established at our school.  I am proud to be able to continue this growth together and look forward to meeting all the families who call St. Jerome their school.
I believe that it is with collaboration, cooperation, and communication along with faith, patience, and understanding, that we build a strong bond between the home, school, and parish.  With this positive partnership, we will continue to be successful in making the best decisions for our young learners.  In a Christ-centred, safe, supportive, and caring learning environment, we will work together to help each child reach their full potential.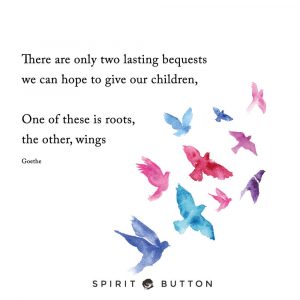 One of my favourite quotes refers to providing our children with roots so that one day they could soar.  This is my wish for each and every one of your children.  I am so fortunate to work with them, as well as with you and the staff of St. Jerome, as we begin the 2020-2021 school year together in Faith, Knowledge, and Courage!
Sincerely,
Ms. Luisa Rocca